Happy July 6th!
If you are like me, all the celebration and 4th of July excitement is over.  At our house, we are still cleaning up, taking down decorations and storing them away for another year.  Summer just seems to be zipping by in a blur.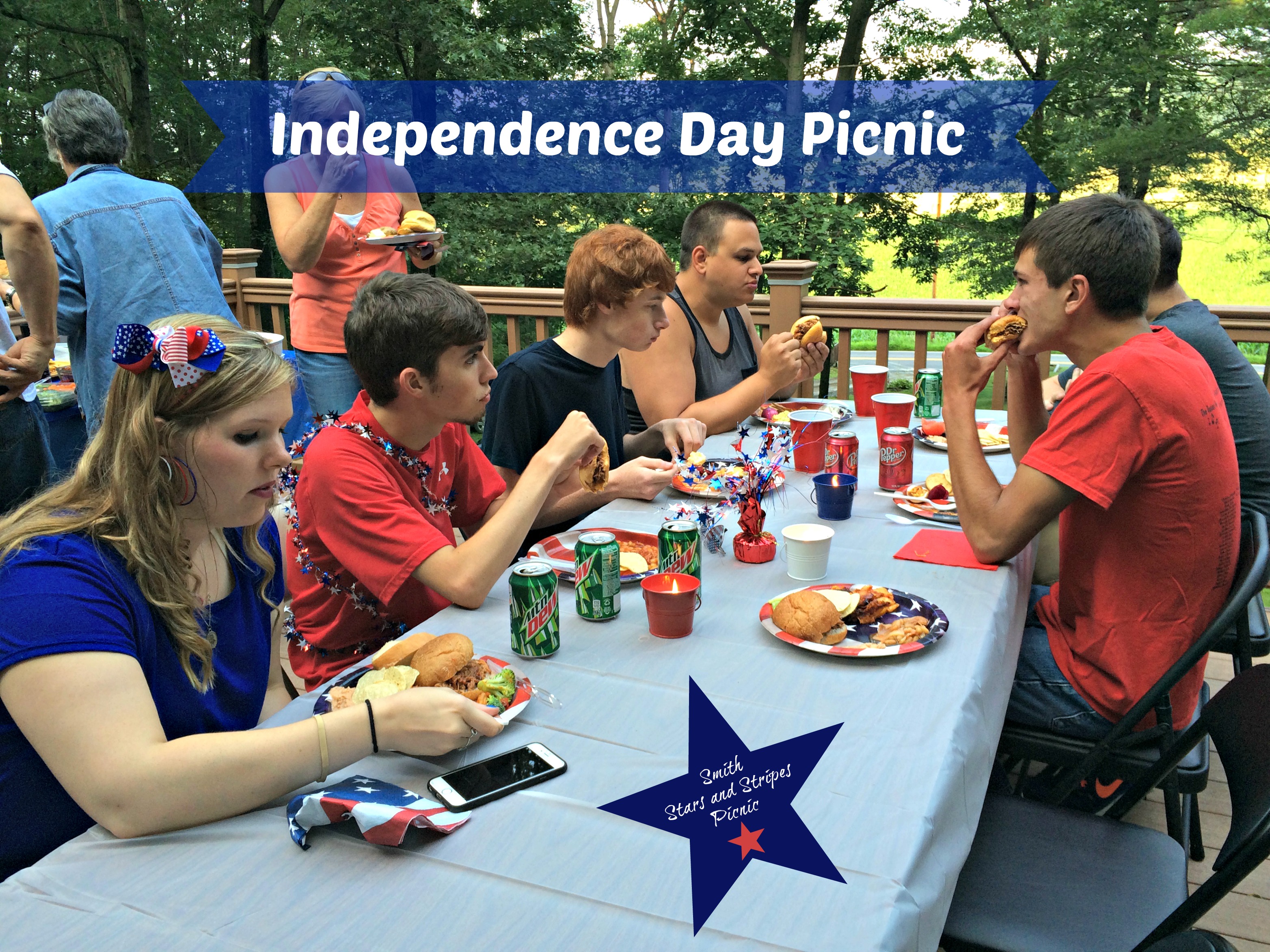 Did you have a picnic or celebration this past weekend?   We hosted a picnic for about 32 people.  This is an annual event at our house and one we look forward to.   I have written about our Independence Day Celebrations in the past.
Extra Special Additions
This year was extra special and a bit bittersweet.   It was extra special because my son's girlfriend, Alexis joined us and she added two amazing items to our menu  The first item was a  Patriotic Dessert Pizza that her and my son created.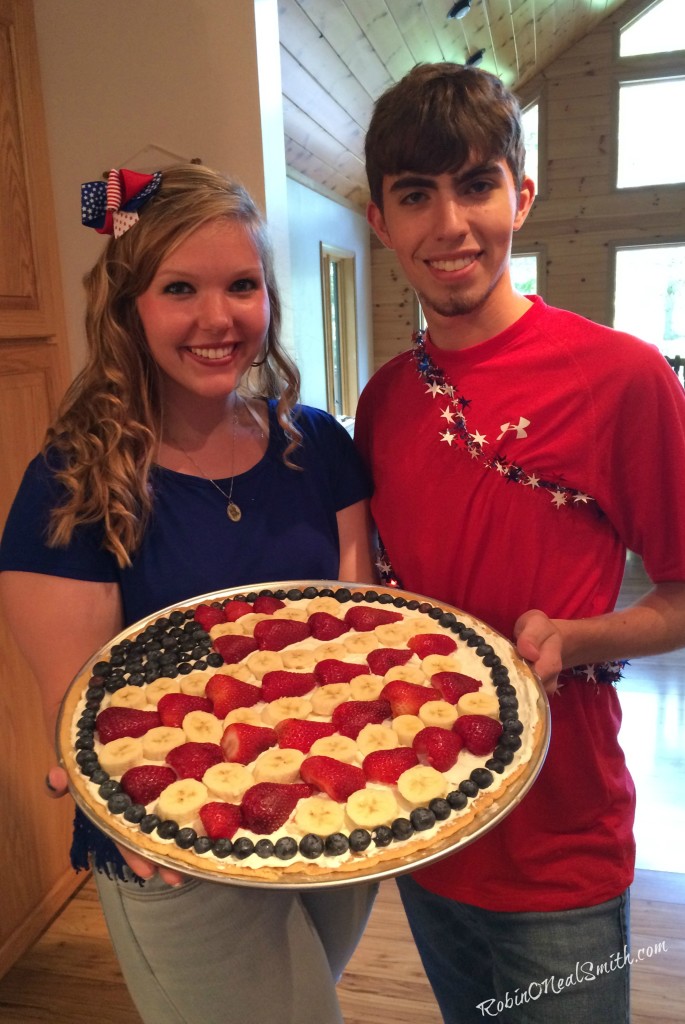 The second item was a Patriotic Punch that was so refreshing and looked fantastic.
Everyone was guessing how she was able to make the layers red, white, and blue without mixing.   Any guesses?
The fun part was figuring out how to transport it to the picnic area without mixing it!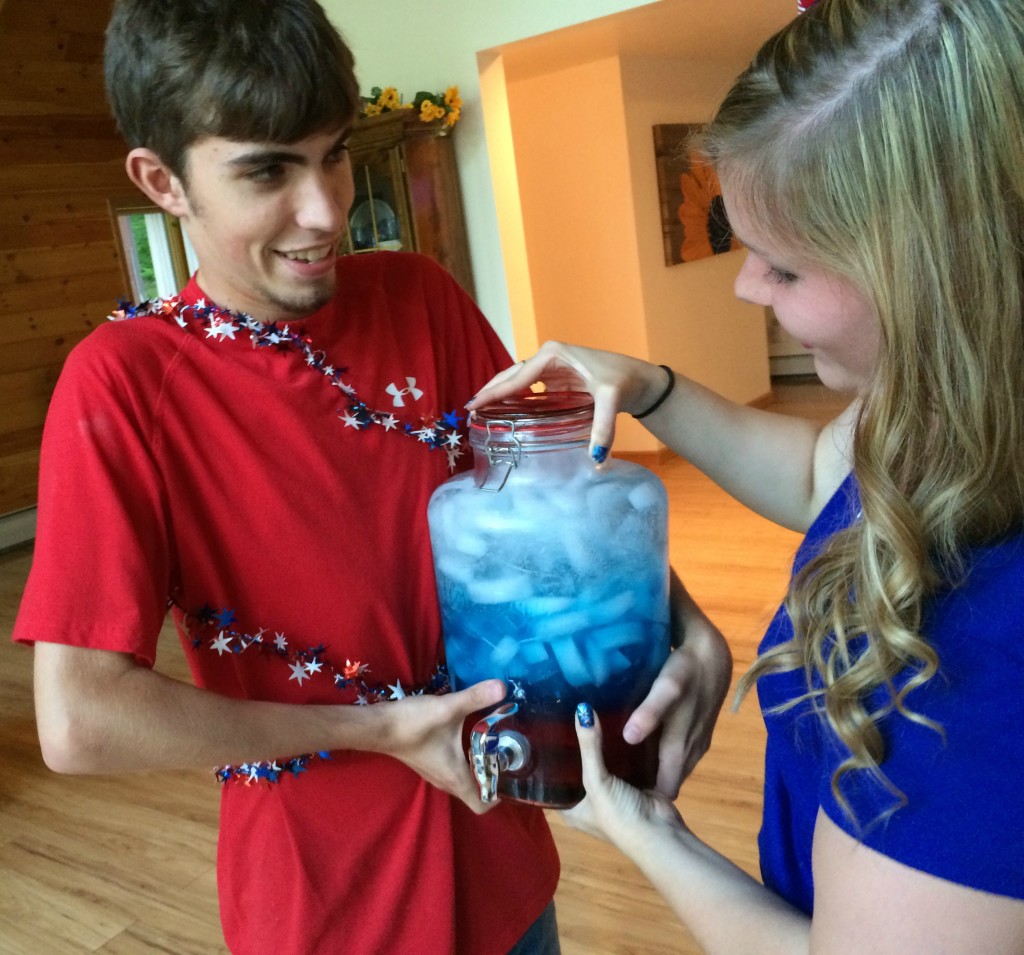 Our Guests
Another thing that was extra special was our guests….every year the guests are what make our celebration so memorable.  Just sharing happy times and memories.  And of course making new memories.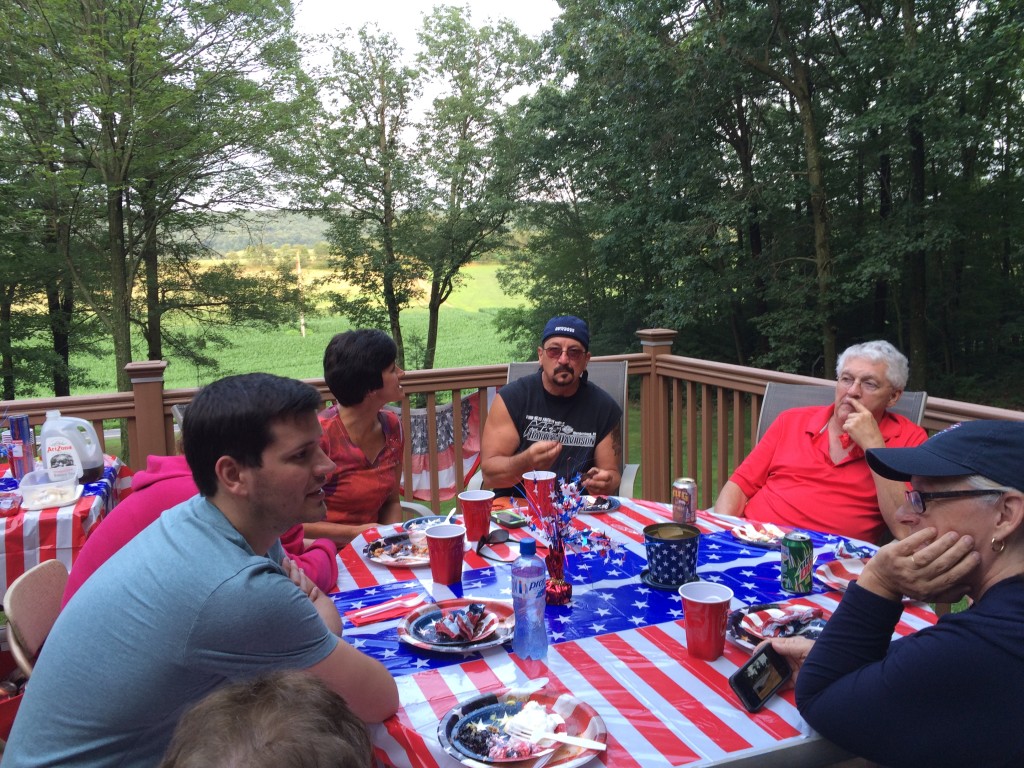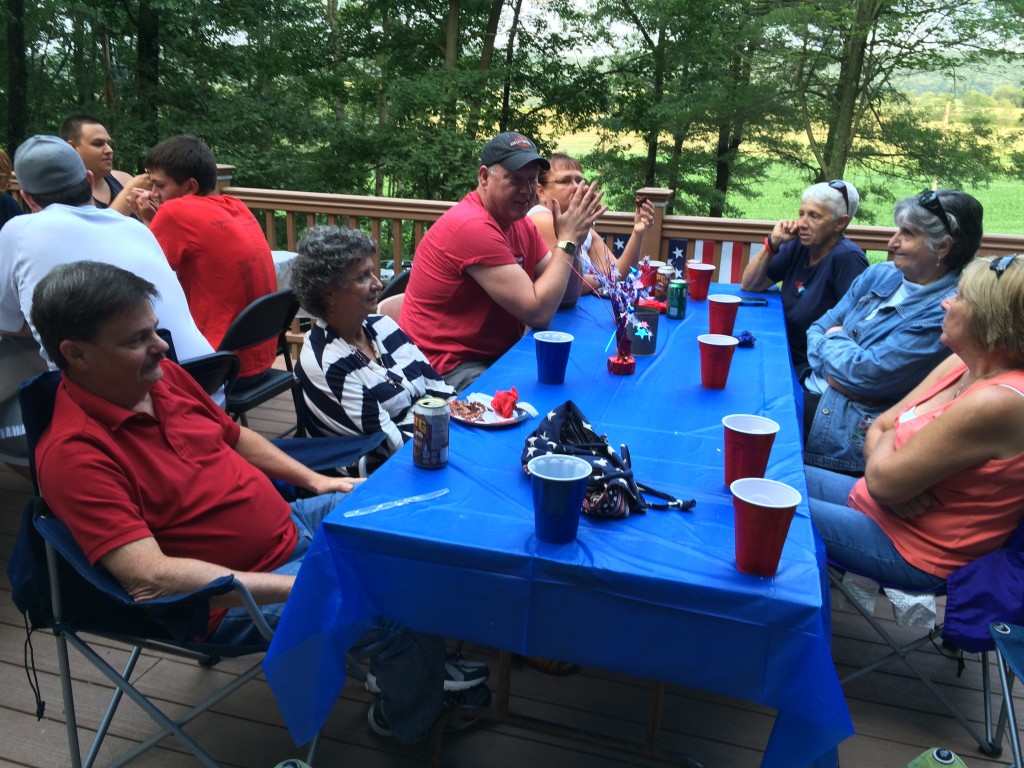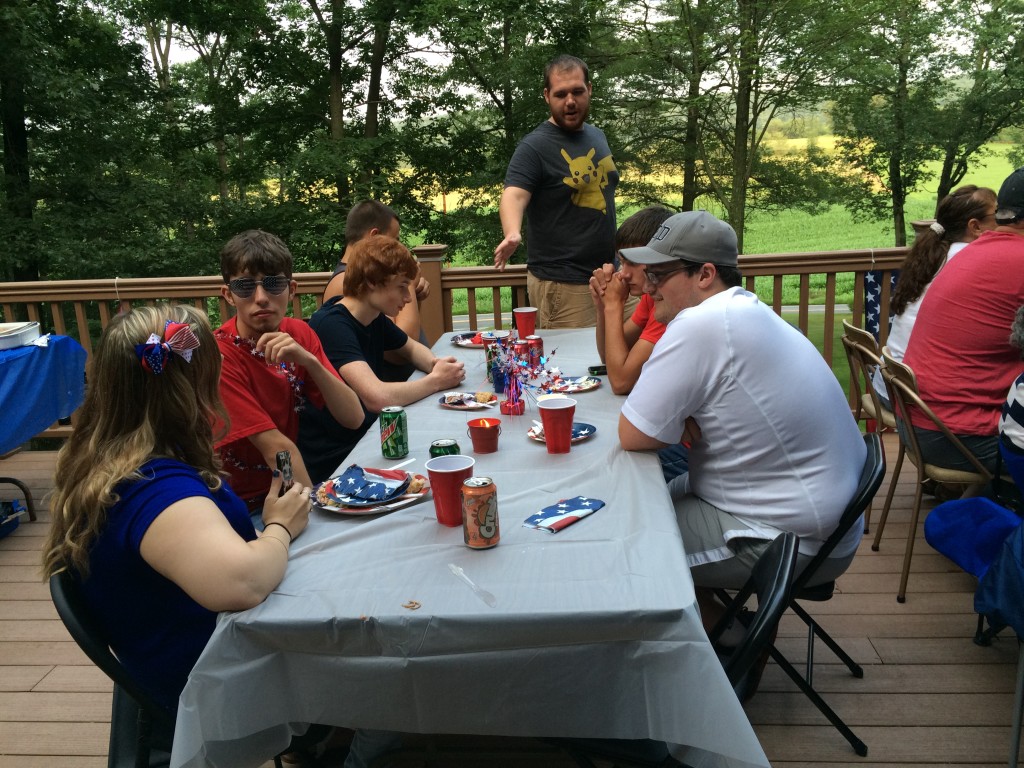 Farewell Pinchot Thunder
It was bittersweet because it was the first July 4th my Dad was not with us.   I missed him.   But also because it was the last year for Pinchot Thunder.    Our neighbor has put on an amazing fireworks show for the past several years.  This year was the farewell show and it was sad to know it was the final year for the tradition.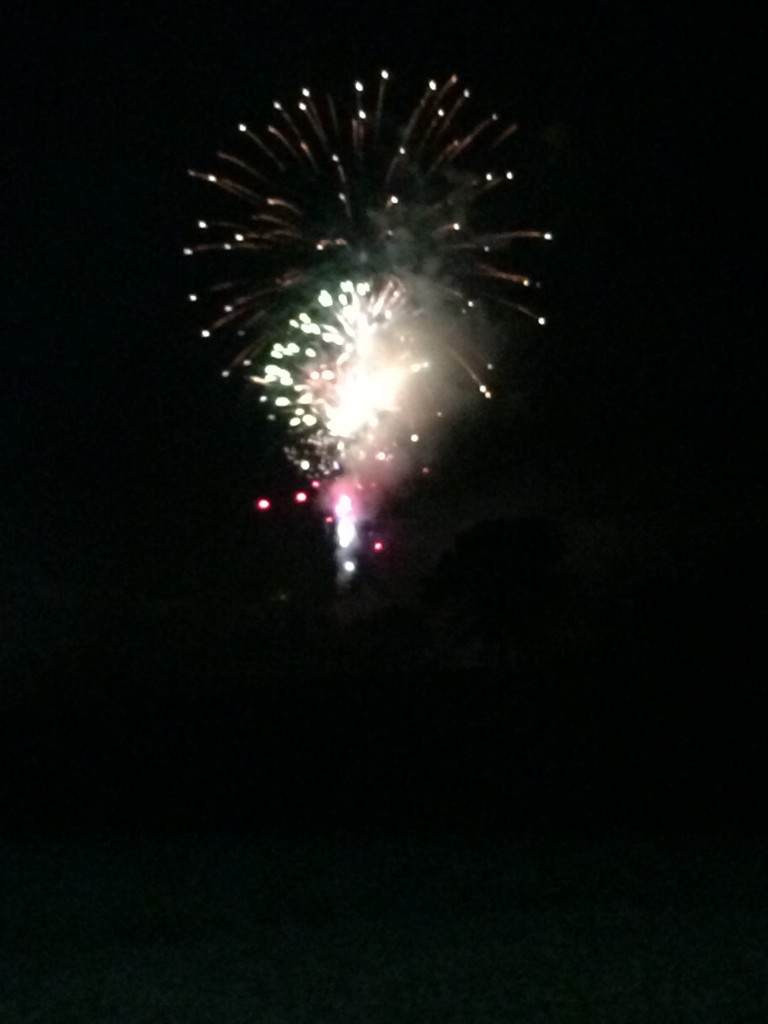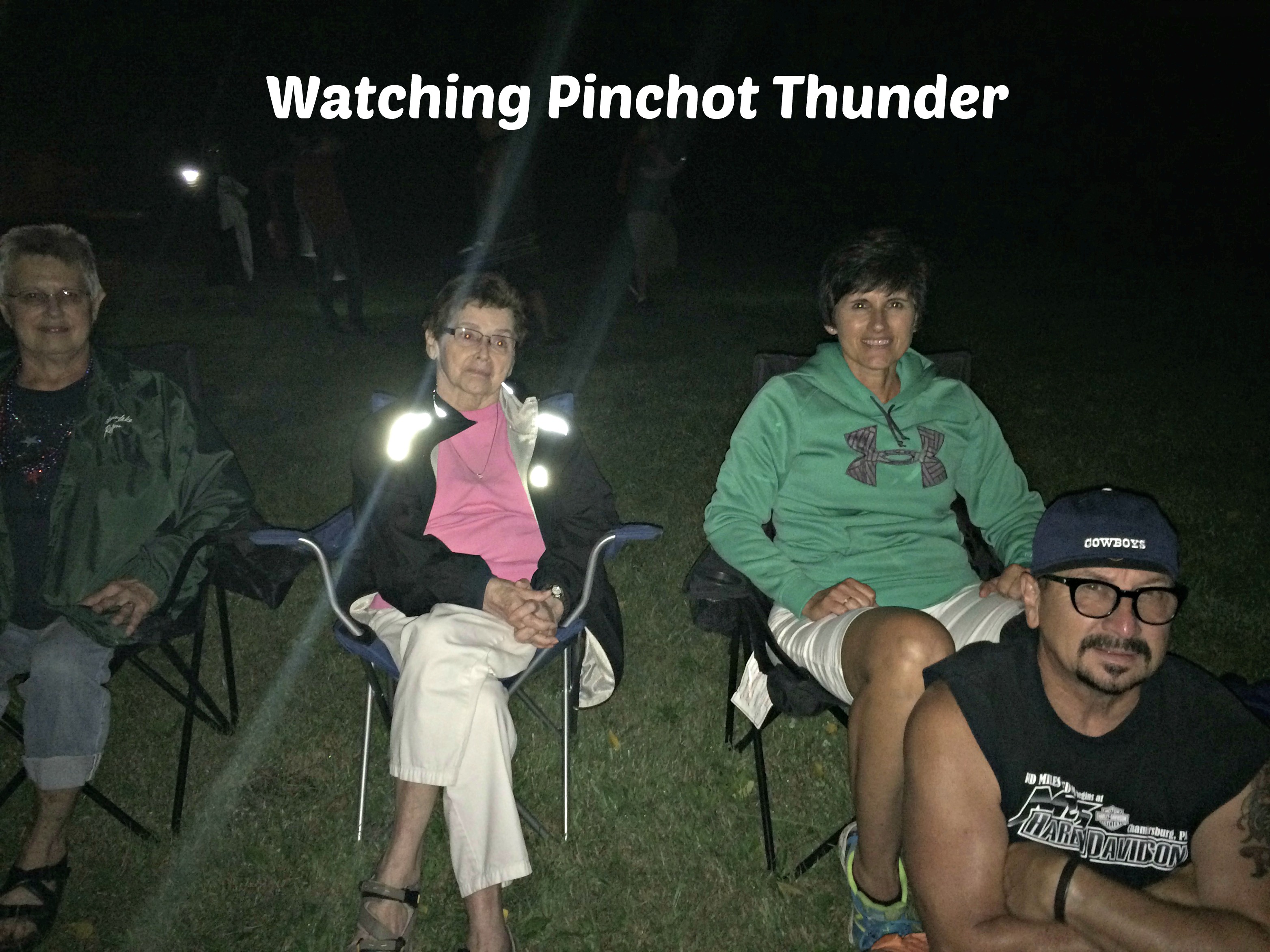 We will still get together and celebrate Independence Day in the future….just won't be the same without Pinchot Thunder to look forward to.   The important thing is to get together and make memories!  Here is hoping you made lots of wonderful memories too!
Just one more memory of a great evening!  My son and his girlfriend before the party!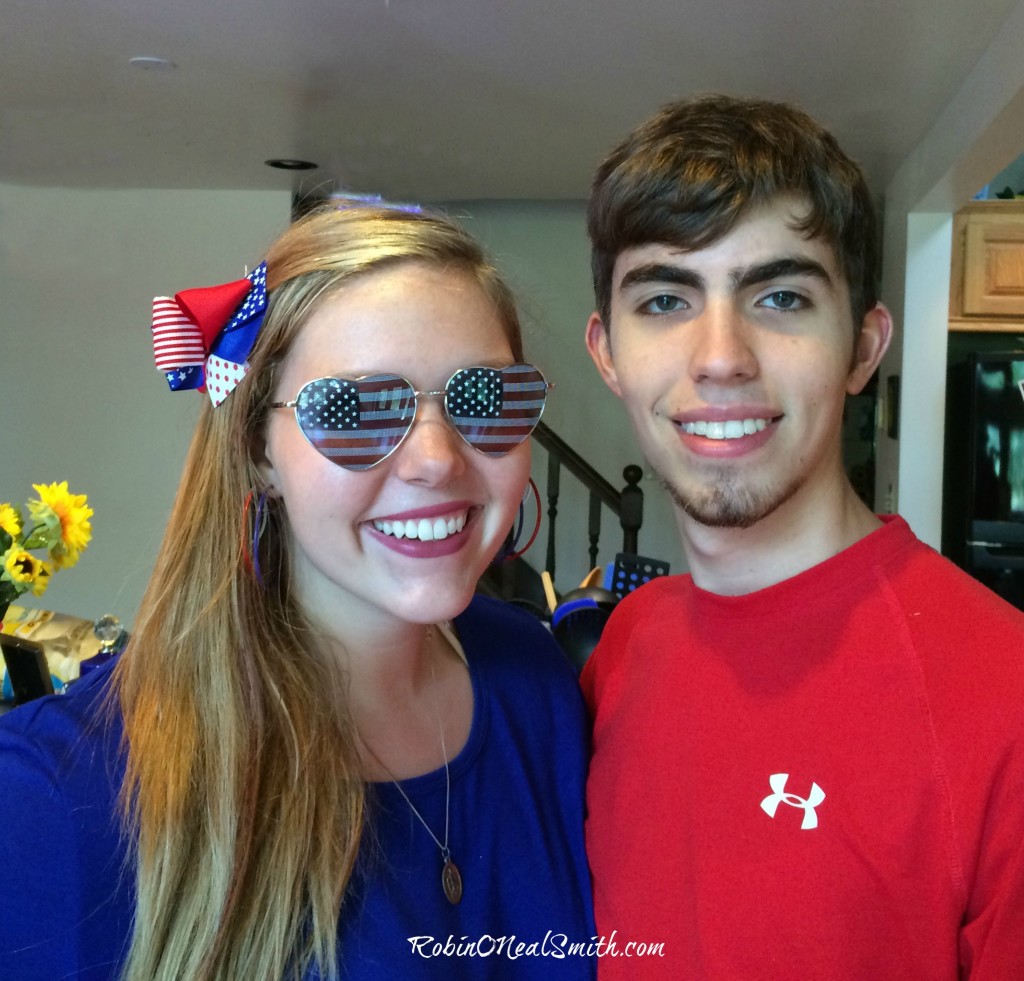 What kind of celebration did your family enjoy?